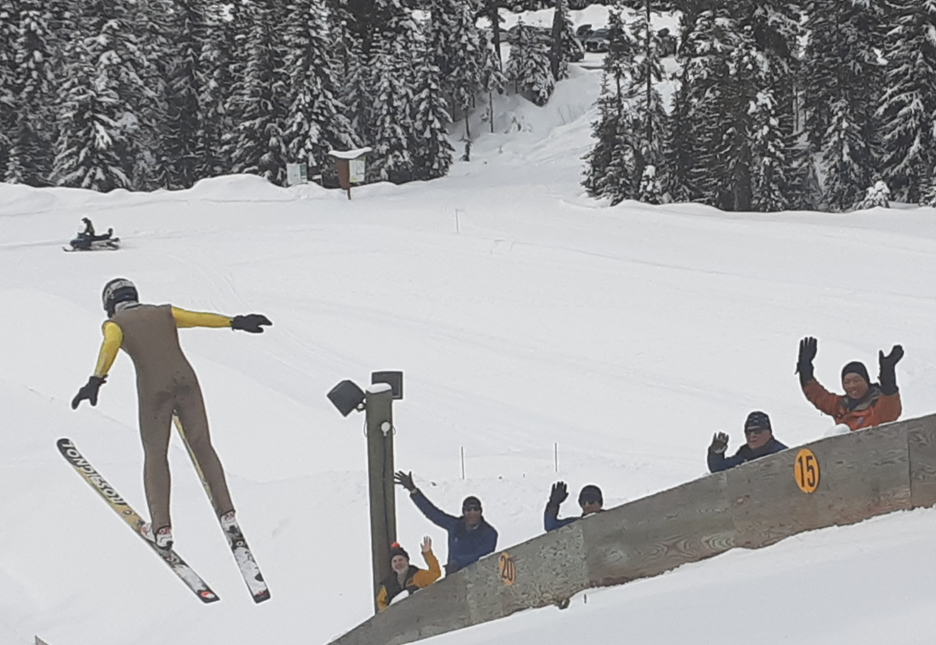 March 11,2023
Sea to Sky Nordic held the end of Season small hills ski jumping competition on the 20m and 40 m jumps at Whistler Olympic Park.
Everyone have a fun time and experienced some fabulous jumps from our young athletes. Competition seems to bring out that little bit extra in the legs and several had the best jumps of the year. After a great training session lead by head coach Taylor 10 kids competed, 5 on the 20m and 5 on the 40m. On the 20m Anna placed 1st, Simon and Jonas tied for 2nd, 4th went to Vilkas and 5th to Mackenzie. On the 40m Ethan placed 1st, Jack placed 2nd , Ella B was 3rd, Ella W took 4th and Jasper was 5th.
The day ended with a delicious BBQ and some play time in the fresh snow.
We are all looking forward to summer training camps.