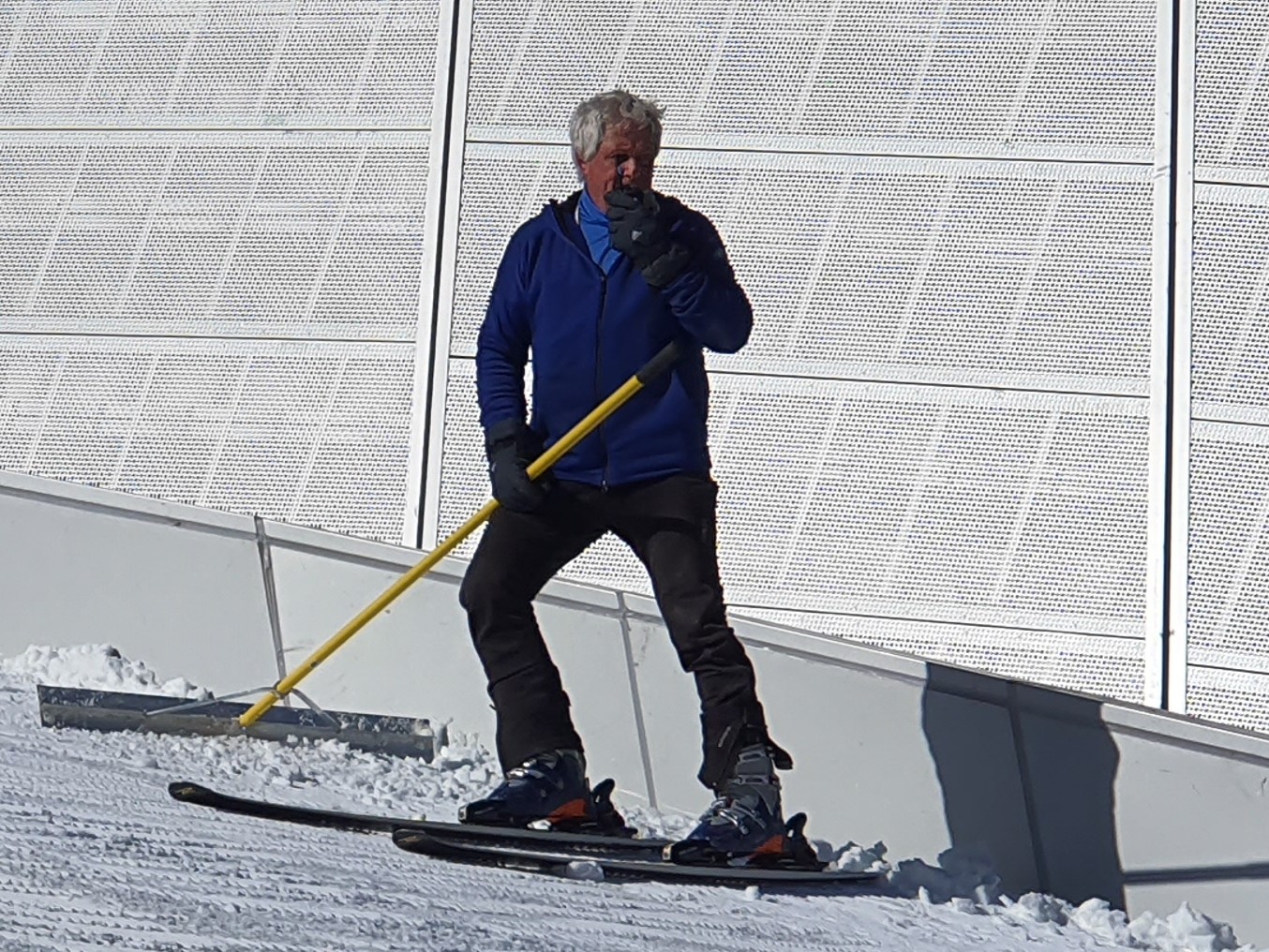 Photo taken earlier in the afternoon of John working at the ski jump complex in China
It is with great sadness and heavy heart that we learned of the sudden passing of John Heilig during his work while on assignment in Beijing to prepare the venues for the Olympic Winter Games in 2022. This is heartbreaking news to the Nordic sport community.
John always found the time to give back, underscoring how important it was to him personally to encourage participation and development of Nordic sports in Canada, building the pathway for athletes and coaches at all levels to reach their goals. His international Ski Federation (FIS) work includes International Technical Delegate to the Olympic Winter Games and World Ski Championships. He competed as an athlete for Canada from 1980-1987. John became Head Coach and lead for the Nordic Jumping sports while based at Canada Olympic Park Since the Vancouver Olympics in 2010, John served as a FIS Technical Delegate for the PyeongChang Olympics, and as a FIS TD for multiple World Championship events.
A Go Fund Me page has been set up at https://gofund.me/c22c19fc
John will be greatly missed by the Nordic Sports family. BCSJNCS would like to offer its deepest condolences to the family, loved ones and friends of John Heilig. We have lost wonderful person.